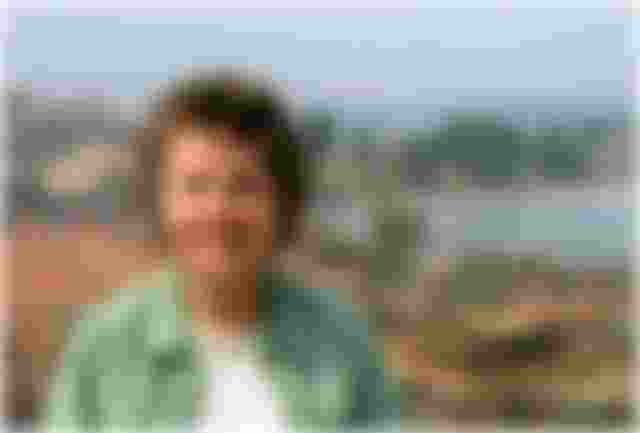 Virtual Volunteering
Working for a cause - at any age - even from a distance has its rewards
Barbara Ruttenberg had a 60 year career as a psychologist and a special educator. Her last job was as a mediator in special education. She said she didn't retire until she was 80 because she "loved her job."
Now at nearly 86, Barbara is a volunteer at Dorcas, work that carries on her lifelong philosophy of tikkun olam. In Judaism it's the concept of repairing the world in pursuit of social justice. Barbara said she "feels obligated to make the world a better place."
During Covid when her children were concerned of the health risks associated with in-person contact, she knew she had to pivot. So, she went virtual.
As an assistant teacher, she spends several hours a week in Dorcas's online English classes. She's visited an astounding 45 countries and feels her work helping newcomers learn English fulfills a similar passion. With students from Turkey, Syria, Afghanistan, Dominican Republic and Guatemala, she loves to witness the support and encouragement the students provide each other.
"It's such a joy and gift to me. Whatever little bit of helping I'm giving is nothing compared to what I receive in return," said Barbara.
She believes online classes are essential for not only her benefit, but also those students who don't have the transportation means to attend in-person classes.
For over 20 years, Barbara was a Court Appointed Special Advocate. "It was very demanding volunteer work and that's why I loved it so much. Because so much volunteer work doesn't tap into your experience and skills." Barbara spent a great amount of time with children under the care of Rhode Island Department of Children, Youth, and Families. She felt her advocacy work on behalf of the children was more like a job than a volunteer position.
She also served as a mentor for inmates at the state's prison for women. Visiting them both in prison, as well as supporting the women after release. In addition, Barbara found time to balance her career with active involvement at the Sojourner House and Butler Hospital.
The secret to an enriching life "is not how many years you live but the quality of life," she explained. Residing in an active senior community, she walks and swims on a regular basis to maintain body and mind. Although Barbra's not as socially isolated, compared during the height of Covid, she's grateful to remain connected with remote opportunities. In fact, she has new plans to teach distance learning to high schoolers at School One.
"I try to keep an upbeat attitude and focus on the positive and less on what I can no longer do."
By Alli-Michelle Conti