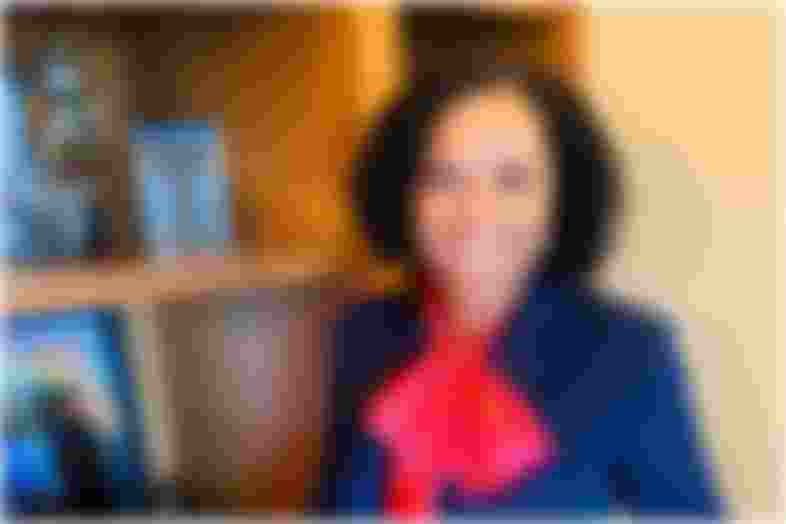 Destined to Shake up the Natural Order
History tells us that in American politics, most members of the working-class rarely get a seat at the table. Even lesser represented are those who are foreign-born.
But some were destined to shake up the natural order of things.
Rhode Island's Lieutenant Governor Sabina Matos is one of them. She set a nationwide record for being the first Afro-Latina to hold this position. And the first Dominican-American to hold statewide office in the U.S.
Because of this honor, she feels a sense of obligation to serve the greater community that has embraced her. Especially those who see a reflection of themselves in her.
Matos' story of immigration begins in the small town of Paraíso in the Southwest corner of the Dominican Republic. Paraíso is the Spanish word for paradise – lush with greenery and beaches – but scarce on economic opportunity. So Matos, and her family, moved to the capital city of Santo Domingo. Then at the age of 20, she immigrated to New York City.
"A lot of people ask, 'Why do people come to this country undocumented?'"
"In many countries there's a lot of people suffering with crime and political oppression. There are many reasons why. I was fortunate enough, that when I came to this country, I was able to come with my green card, but that process took 10 years."
Matos' mother, a school administrator, was the last of her 11 siblings and parents, to leave the Dominican Republic. "The last Christmas my grandfather spent with us was in '91. He adored my mom," she said.
"He would say, 'I can't wait 'til the day when all of you are here with us and we can all be together. But he died before it happened. It took 10 years for the paperwork to process before we made it to the United States. So it's not as easy as people think.'"
In 1994, she arrived in New York City on a Friday. And by Monday Matos had a job at a factory in Queens. By the second week, she was taking the subway alone to Manhattan. "I think that has been my experience in this country. I get thrown in and I figure it out."
After a short time in New York, she and her family relocated to Providence. With little proficiency in English, she struggled to fit in. The support Matos received at The International Institute was essential. And she believes it's important to have the same safety net in place for all newcomers.
"The International Institute was a welcoming place. You felt like it was home. Those free English classes made a huge difference for a new family like mine coming to this country trying to find our way. Having the opportunity to take those classes was crucial."
Prompted by her own experiences, Matos become involved in her Olneyville neighborhood. She joined the Rhode Island Latino Civic Fund and the Rhode Island Latino Political Action Committee. Matos comes from a strong family tradition of public service. Her father served as Mayor of Paraíso. But she never anticipated holding office.
She eventually earned a seat on the city council for Providence's Ward 15. Followed by a disappointing loss and a subsequent win.
But she never forgot those who recognized her early signs of promise.
Dona Livia, an elder Columbian woman, she worked with is someone she's held close.
"Dona Livia [Dona is a title of a respect in Spanish] was constantly telling me not to get used to getting a paycheck from the factory. And reminding me to go back to school."
"She would say, 'Sabina, you're too young. You arrived in this country too young. Go back to school. I always think about her because we don't realize the impact we are having on someone else's life. Just the conversations we had, during our lunch hour together, I always remember her encouraging me to go back to school."
When Matos graduated from RIC she asked Dona Livia to attend. She was also present for her inauguration for Lt. Governor.
She says the services that Dorcas International provides to the immigrant, and refugee, community is vital.
"What Dorcas International provides for the refugee community is amazing. The refugees come from places where they don't really understand what life is like in the United States. Dorcas International works with them through the process to help them to learn how to live in this country. I think that is amazing."
Matos says she's extremely thankful for the opportunities afforded her. And will work hard to enable others to continue her legacy.
"There are not many places that someone like me who came to this country and without knowing the language as an adult, at 20-years-old, is able to sit here in this position. I don't think that can happen in many other places. Thanks to the greatness of this nation. So I'm very grateful for the opportunities that this country has provided me."
By Alli-Michelle Conti