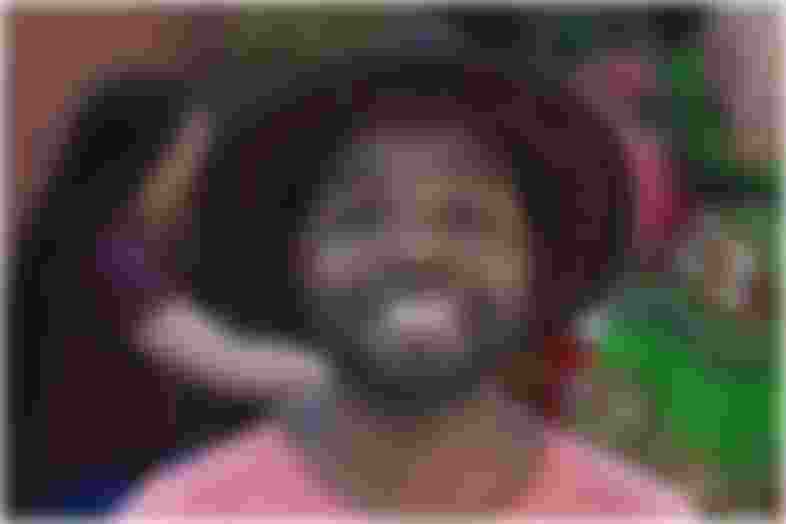 A Rite of Passage
For Ada Uzia Boaz and Chance Boas living in Tanzania's refugee camps meant surviving in very difficult conditions. A great deal of their time was spent waiting for food rations, clean drinking water – and especially – waiting decades for a permanent home. Despite the struggles, life went on amid the suffering. Daily rituals like schooling and celebrations for milestones such as births and marriages created a sense of belonging, and community spirit, that made life more meaningful.
And what they miss most.
"I miss the interaction with the elders. They are really beautiful people. The whole village loved me. It's very rare people recognize you for just being a human being," says Chance.
He especially misses tales told by the Burundi, griots, a French name given to African musical storytellers. It's what inspired Chance to create his arts and cultural organization, Providence World Music.
"It came to me earlier on where I realized that as we moved into this country, some of our heritage might not be carried onto future generations. So I wanted to be able to preserve that so those future generations have a place to come and learn what it means to be Burundian or African."
Ada raised her six children including the youngest, Chance, between Katumba and Mtabila refugee camps in Tanzania. Having fled civil war in her home country of Burundi in 1972, she lived for 36 years at the mercy of the Tanzanian government and goodwill organizations such as the UN Refugee Agency.
In 1993, they had the opportunity to return home to Burundi when a new president was democratically elected. Only to be forced to once again flee when Burundi's President Melchior Ndadaye was assassinated in 1993 and ethnic violence erupted.
Not one to dwell on her troubled past, Ada says thanks to the grace of God, they were able to come to America.
"Even though we lived in a refugee camp, God really helped."
After arriving in Providence, in 2008, they settled into a small house. Chance immediately pursued his education. He was a young, gifted 16-year-old student in the 12th grade when the Tanzanian government suddenly closed schools in Mtabila refugee camps. Most believe this was a forced repatriation by the Tanzanian government.
When Chance got the opportunity to resume his studies in America, he immediately chose to finish high school to make up for lost ground.
At the age of 19, he took a high school placement test and aced the math requirements. His fluency in French aided him to miraculously pass the English proficiency portion too.
He says his trajectory could have been a lot different if he hadn't received guidance from Dorcas International (The International Institute, at the time).
He remembers being driven to the test center by a case worker from the Institute. And wonders how they managed to communicate across a language barrier.
"The good thing about the International Institute was all these folks help you to feel safe and at home," says Chance.
He worked hard, sharpened his English, and went on to graduate with honors from Mount Pleasant High School. And then from CCRI and Bryant University with a degree in Accounting with a minor in Mathematics. He's now an accounting professional employed by Yale University.
Chance flourished with the Institute's after school program in Burundi drumming. He says it kept him engaged and out of trouble.
He aims to give back the same sense of belonging he received as a newcomer. And wants to find ways to preserve his African culture through Providence World Music. He says it's a way to give kids a purpose and a link to their culture.
Through Chance's resolve, Providence World Music has hosted live concerts with a focus on traditional African, folk, jazz and fusion music. He also organized a celebratory Black history month featuring short films by African filmmakers with live musical performances.
Their signature World Music Series will showcase live African music on Westminster Street, Providence, each Saturday afternoon throughout 2021. This is made possible by a partnership with InDowncity, as part of its "Open Air Saturdays."
To carry out its mission, Providence World Music also collaborates with nonprofit organizations including Providence WaterFireArt, Wilbury Theatre Group, Providence Latin American Film Festival and Dorcas International.
"My goal is to figure out how to use my organization to provide either Swahili classes or traditional Burundi music classes to the community at large."
Upon first arriving, Ada, cared for the children at the Institute's daycare. As the founding member of the refugee school for primary aged children, she had a natural tendency for teaching. She was affectionally known as mwalimu. The Swahili word for teacher. And was sought out as a disciplinarian.
Ada continues to share her talents. She grows East African crops such as Muchicha (spinach), Nyanya ntore (tomato) on a city plot. And sells her produce at the Farm Fresh Farmer's Market at the Dexter Training Ground Park. She said it's gratifying that a wider audience was open to learning how to cook traditional African dishes.
Chance, similarly, strives to keep his heritage alive. He'd like to leverage his mother's nearly 40 years of teaching by providing her with the means to give Swahili instruction to the greater RI community.
"Young people can get lost," Ada says, "They don't remember traditions and need training so as they grow, they will grow knowing their heritage."
"It gives them the chance to stay on the right path."
By Alli-Michelle Conti